Load In (Part 1):
Your First Gig in the Music Industry (& How to Get Into Shows for Free)
"Can you help with promo for our show at The Badlander?" The email was from a Northwest band. It was the Spring of 2006. I was the Promotions Director for KBGA 89.9 FM, the radio station at the University of Montana in Missoula.

"Of course!" I said with excitement. "How many tickets would you like us to giveaway on air?"

"Let's do 5 pairs. Thanks for this. I'll put you on the guestlist +1 so you can check out the show."

The world slowed down. Walls caved in.

I'll put you on the guestlist. Plus one.

You?  Meaning me, Zach Partin?  On the guestlist? I can bring a friend?  For free? As in, we don't have to pay to see the show?  We can go to the venue and say our name at the door?

What. Just.  Happened.

Did I break the code?  Is this how I avoid paying for concert tickets?

After attending hundreds of shows in Chicago, from the Fireside Bowl to Lollapalooza, my journey in the music industry started at the ripe age of 20. A way to fuel my addiction to live music and not break the bank, while promoting the music I love.

Although I grew up in a big city with the best music scene in the country, I figured all this out in Missoula, MT, population of roughly 72,000. I took that knowledge back to Chicago where I got a job, booked thousands of shows, three festivals, and was part of a team that became the arguably #1 promoter in the third largest market in the United States. So for all the fine folks in non-major cities, don't forget: there is always someone in your market trying and successfully producing events. Find those people.

This is for anyone starting in the music business. Or as a hack to get into shows for free in exchange for a little extra work.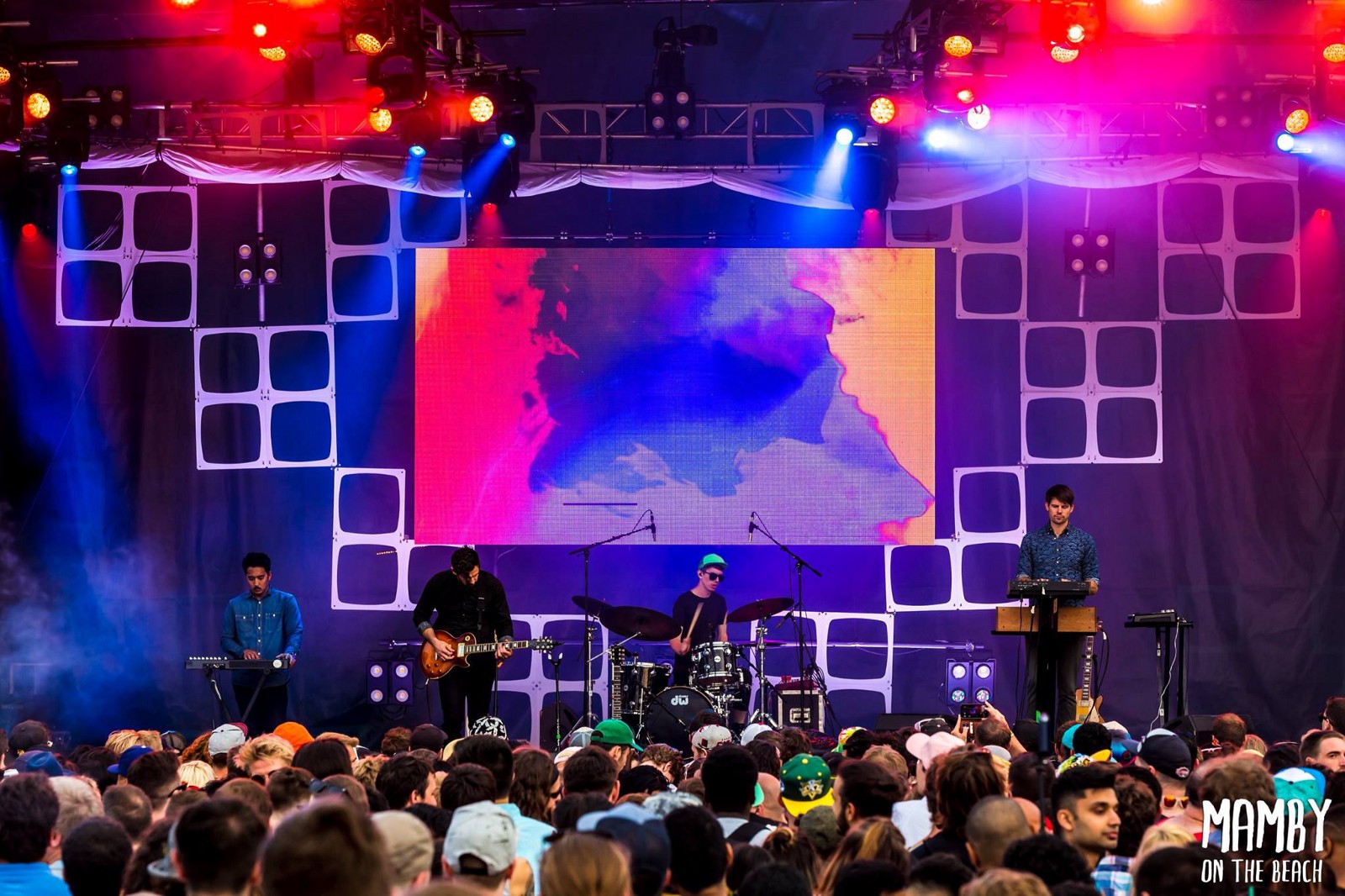 One thing to note on the latter: with all the shady people hanging around, the music industry can smell fakes. It's part of our job. It's the nasty side of this whole business. But if you don't mind putting in some extra hours with cool people who want to talk about music when they're not ripping their hair out, then you should get involved. If you do the work asked of you in a timely fashion and stay in your lane, paying for concert tickets will be a thing of the past.

If you want to make it in the music industry, you can. But don't expect it to be easy or happen overnight.

For those looking to get into shows for free:

Find venues, promoters, agencies, management or publicity firms, artists, major, local, college radio or newspapers, and local blogs/websites to intern, work for, or offer your time for free.


In exchange, your reward will be some combination of college credits (if a student), a tiny amount of money for a paid internship or entry level job, experience, and of course, free concert tickets.


From a strategic standpoint of getting into the most shows for free, if you work for a media organization (radio, web, paper, tv), you can in theory gain access to more shows since these outlets cover all events. If you're a strong writer or interested in photography/videography, this is a great avenue for you to cover events through album or concert reviews, artists interviews, or any other creative ideas you have to generate content.


If you work for a promoter or venue, you can only get into their shows. For the hungry ones, you can work for multiple organizations to gain access to more shows and more importantly, more experience, but I'll get to that.


Get a resume together. And a cover letter even though no one is going to read it. Go to the "Contact" page of the organization's website you're looking for. Shoot the Editors an email for media companies, General Managers for venues. Read any instructions they have about contacting them before sending an email.  Hit up the "Info@…" email address. Call them and ask who you need to be in contact with. Stay persistent.


Get your shit together and don't suck. Then you should be on your path to getting into shows for free.

My background and passion is in live music, so my knowledge comes from that side of the fence. These are some strategies that you can use anywhere in the country to get involved. I cannot recommend this enough: try working in all areas of the music industry (or any industry you're interested in) to figure out what you like best.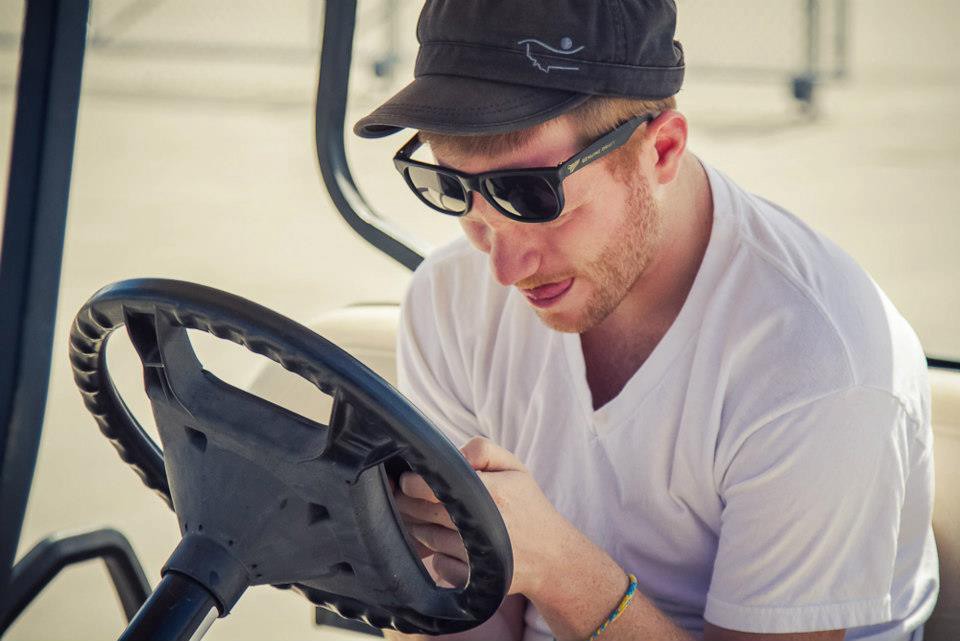 Every city, town, or province, no matter how small, has a venue where people play live music. Find the venues where touring acts perform. Offer to work there, for free if you have to. Don't take "no" for an answer. Find rooms of various sizes and styles so you can learn not only from different people, but how various performances and venues operate.

The best part about working on the venue side is that you can work with the production staff. They are a different breed; people who like to build things and tear them down, work with their hands. Their fingers are so stained with dirt and nicotine you can barely see their nails. They're at the venue hours before the show starts and well after it ends. They're modern day carnies when they're part of a tour. Befriend them and learn from them because the shows couldn't happen without these crazy fucks. I love them.

Almost every market has a local promoter who brings live music to your town. Some big and some small. They do it for the love and won't have money to pay you, but plenty of stuff for you to do. Remember: early in your career, experience is as valuable as money. So find a local community events calendar online or in print. See where shows are happening and who is promoting those shows.

There is a good chance one or two of the corporate promoters will be in your market: AEG or Live Nation. They may also own venue(s), so check their respective sites to figure it out. You'll have a good opportunity to learn the ins and outs at the corporate level, as well as work your way into the corporate system, i.e. real pay, real benefits, real structure. Not quite as slimy (but still sticky). But the work culture will affect you.

At these corporate jobs, at least in my experience, the employees aren't hungry anymore. They're in cush situations, one job requirement, they're comfortable. They're not expected to go above and beyond, and that can have a negative influence on your work ethic.

It sounds obvious, but your job as a promoter is to promote the artist and their music, to fight for it and the show to make it a success.

My philosophy with indie promoters is that you can learn everything, you'll get hands on experience because there is so much for them to do everyday. And if you're at a company with potential, you'll be able to watch it grow and grow with it. Not to say that it won't come with its own growing pains (it will).

I never wanted limitations on where I produced events, which is why I gravitated towards promoters instead of working for venues direct. Good promoters are a full service for artists. They can work with an artist from point 'A' to point 'Z,' starting in a small room, then to an early slot at a festival, then return to the market in a bigger room with new music, and so on. A good promoter is partners with the artist's team in a market, they're part of the plan.

If you make artists/agents lives easier and promote the fuck out of their music, the shows will pour in. That's how I started in Missoula, then Chicago, and now Los Angeles.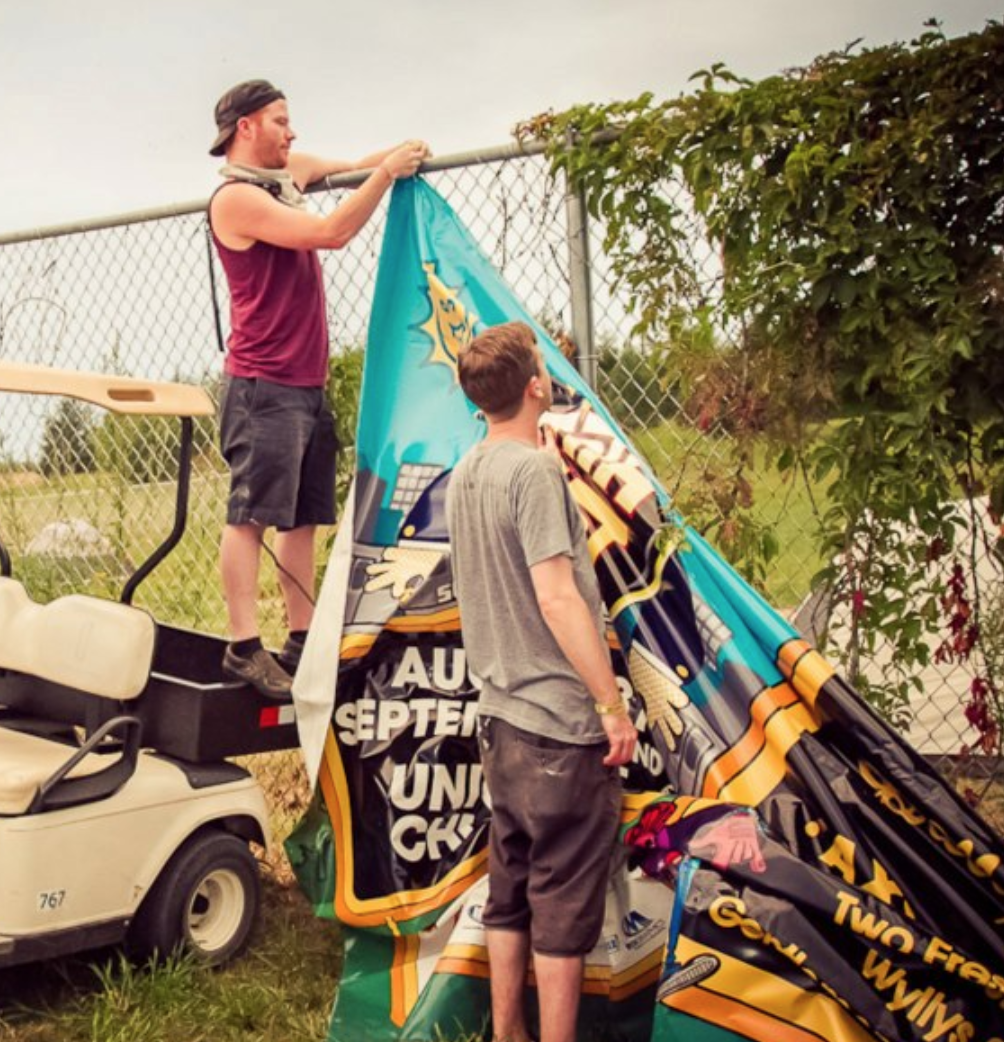 The landscape has changed a lot over the years for marketing your events, but two things have not: Hanging up posters and passing out flyers at strategic locations. Every single person in the industry started here. Everyone. I still find myself doing it every now and then. You're never too big to hand out a flyer or hang up a poster.


Whether you stay in music directly, it'll always be good knowledge for you to know how to place digital and physical print ads, work out deals or trades with various media outlets, execute promotional campaigns, and build ads on social media platforms. As a Marketing or Promotions Director, you need to be organized, have solid answers ready for the talent buyer or agent when they ask, and always look for the most cost effective way to get the word out to the most people.

Arguably the star of the show on the backend and the de facto leader of the team, the Talent Buyer books the artists, works with the agencies, artists' managers, venues, and production teams to make the shows happen. You are on the clock 24/7 and you need the right personality for it.

A Talent Buyer position is very competitive in every market. Openings don't happen often. My advice: produce your own shows with your creative friends at local bars with a makeshift stage or small venues. You'll learn everything you need to know from the first show that loses your money. You'll be a better buyer and promoter because of the experience.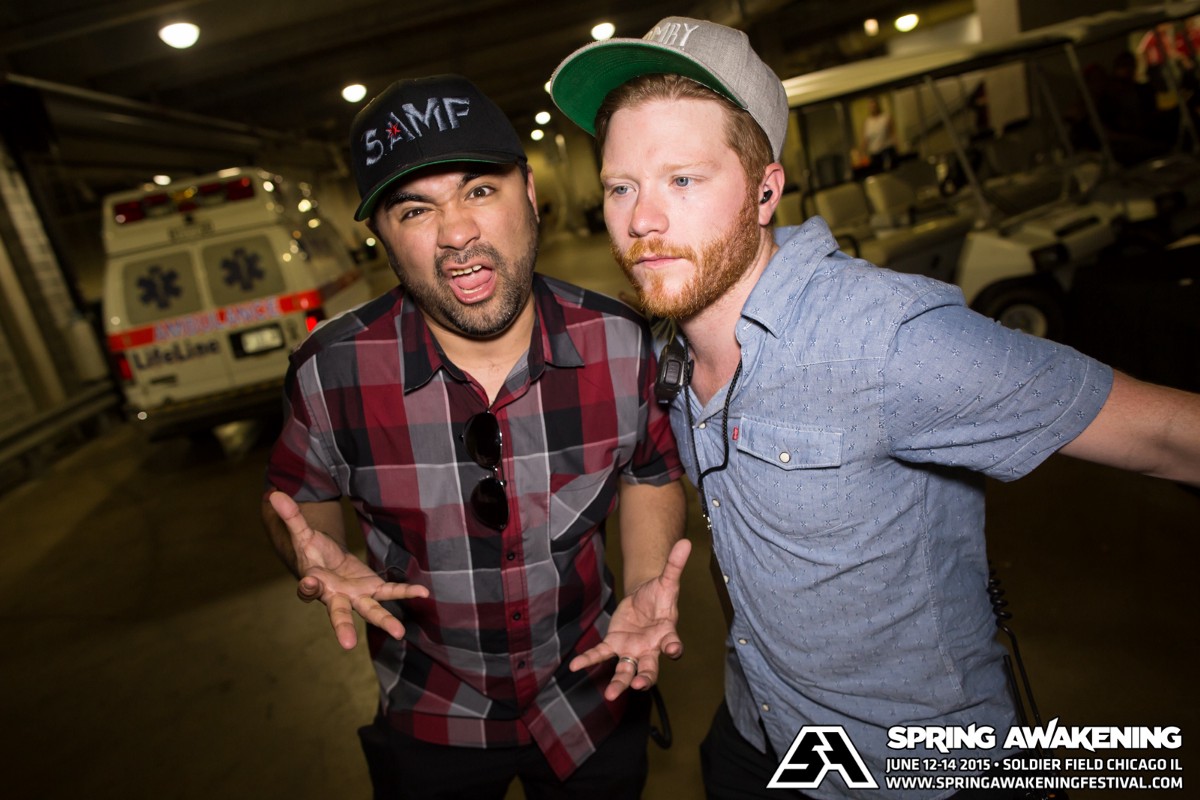 As a buyer, don't let any of this feed your ego. Remember: no one thinks you're cool because you produce events besides hangers-on in this little bubble we occupy.  Regular people who work normal jobs don't give a shit. Leave your ego at home. No one cares.

Some days are better than others, but you should expect to get shit on by agents when they're clearly wrong. You'll have to deal with idiots because you like their venue or their artist. Production teams will overquote you. Tour managers will yell at you because stuff they needed for the show costs money that they now don't want to pay for. Security and production teams will puff up their expenses. Venues will try to tack on fees for everything. Local artists will not show up for gigs. Equipment that was supposed to be checked will break. Your boss won't give you overtime when you worked until 4 AM and you'll get yelled at for not being in the office right at 10 AM.

It's you versus everyone else.

Whether there are 50 people or 50,000 in attendance, there will be a moment when the crowd and the artist lose themselves and you'll remember why you started doing this in the first place and you'll smile like the fool you are. Then you'll check your email and there is another problem and you'll have to deal with it. You're in the business of solving problems.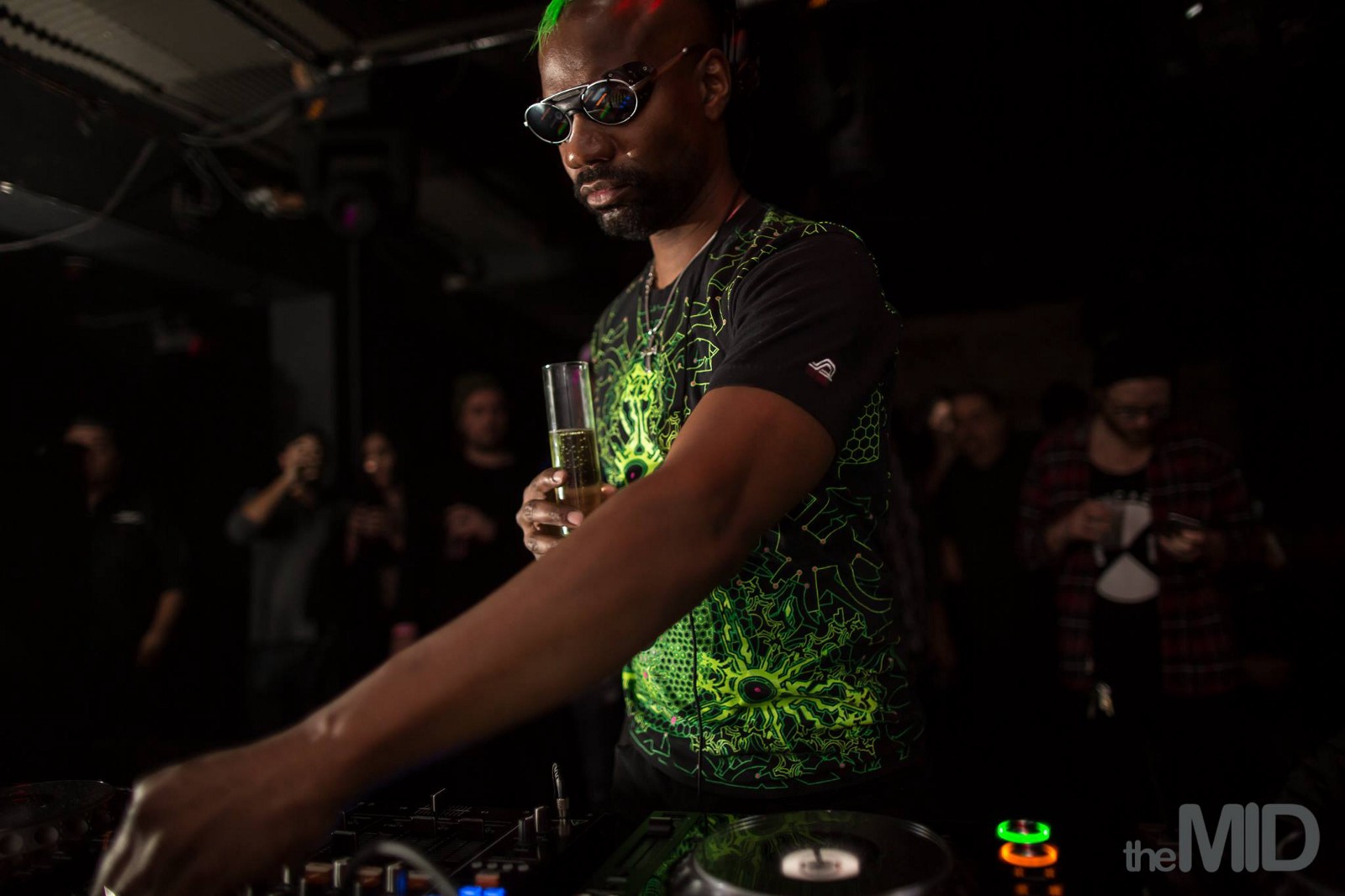 If you're in a major (Chicago, LA, NYC) or secondary market (Nashville, Seattle), there is potentially an office for you to work at on the agency, management, and/or publicity side. Do some digging on the internet to figure it out, or if you already have some relationships with venues or promoters, ask them. They'll know who else is operating in your market. Tell them you're looking to learn more and they'll be helpful. Or start booking, managing, and marketing your friends.

I never worked directly for a management firm, but we've worked together very closely over the years. You're partners in the business of the artist. Outside of venue operations, you'll pretty much deal with all the points I've listed above, plus record labels, streaming services, and so much more.

In another life, this is the route I would've gone because I love working closely with artists in my markets. Being a part of the growth strategy is incredibly rewarding, especially when you develop a personal relationship with them and love their music. You can see the hard work pay off in real time.

At the most basic level, an agency routes and books a tour for the artist, executes contracts for the events, and negotiates fees. A good agent (and manager) works closely with the artist to develop a tour strategy around a release schedule, partner with best promoters/venues in each market, which will in theory grow the artist into larger rooms and performances each tour.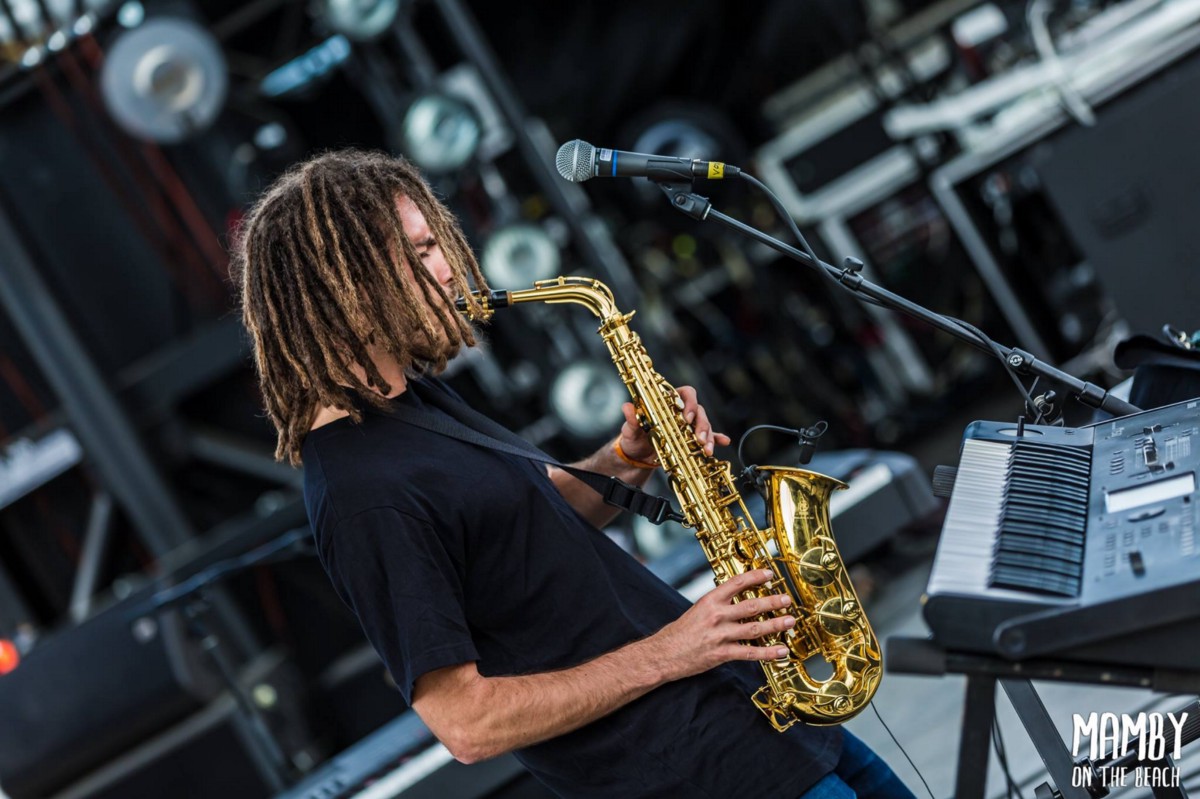 Now if you're a writer or photographer, exploring opportunities at Public Relations firms could be very helpful to you. You can see how the media apparatus operates and how you can function within it. There is also a lot of strategy here and you work closely with managers. You want to get the most exposure for the artist with each release, tour announcement, and specific tour date. You can learn how to write and distribute press releases, execute digital and physical PR strategies, radio and playlist placement, and more.

I have to give a fair warning here: I am unsure of the future of PR in the music space, specifically boutique firms who only focus on music publicity, and especially if they're genre specific. Hell, most managers I know handle this in-house unless they need radio placement or big time print exposure, as well as labels since they're fronting the cash for the records. On top of that, there are so many publicists and so few writers, not to mention writers don't get paid shit to create, so that side of the industry doesn't feel very sustainable to me.

I could've used more guidance when I was younger, which is why I wanted to get this out there:

Find people who are in positions you want to be in and learn from them.
Work smart and hard.
Being on time means being early.
Focus on your career, not your job.
Create your own income.  Get the money while it's there.
Go to as many shows as possible. Everyone's favorite artist starts out as a local.
Engulf yourself in your local scene. Talk to people between sets. Remember names.
Don't drink too much. Go home at a reasonable hour.
It's not a party for you. This is your office.
Follow your passion. Listen to your gut.

Good luck.  You're going to need it.